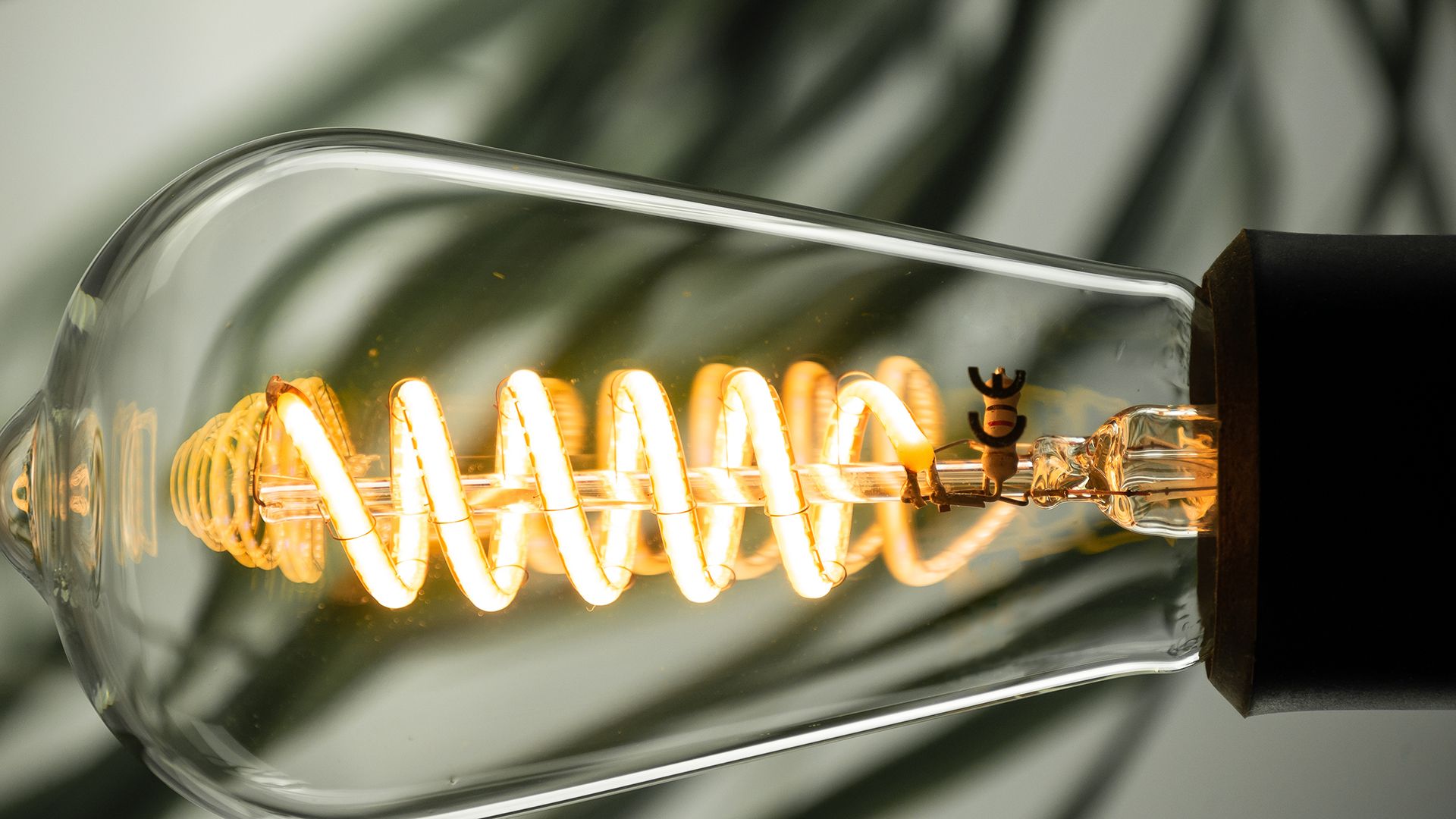 Borosilicate glass
A very special material
Not all glass is the same – so far so good. But why borosilicate glass? Why do we at SEGULA use this glass of all materials to manufacture our LED lamps and not just any conventional glass?
Here are 5 facts about borosilicate glass and why it is the perfect material for us!
Borosilicate glass is extremely light! And yet very robust and stable. This resistance combined with low weight makes it ideal for the production of glass bulbs for LED illuminants. Especially with large glass bulbs, the low weight naturally comes into its own!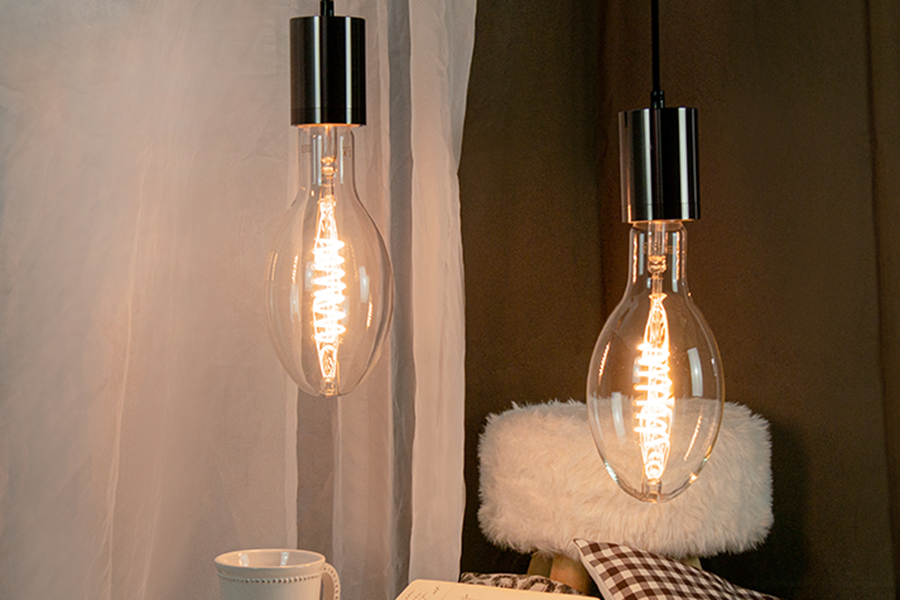 The glass is very heat-resistant, i.e. it has a very low coefficient of thermal expansion. It does not crack when exposed to high heat or large temperature differences. Admittedly, LED lamps do not get as hot as conventional incandescent lamps, but heat resistance is an enormous plus in terms of safety. Primarily in glass processing and also in the manufacture of glass bulbs.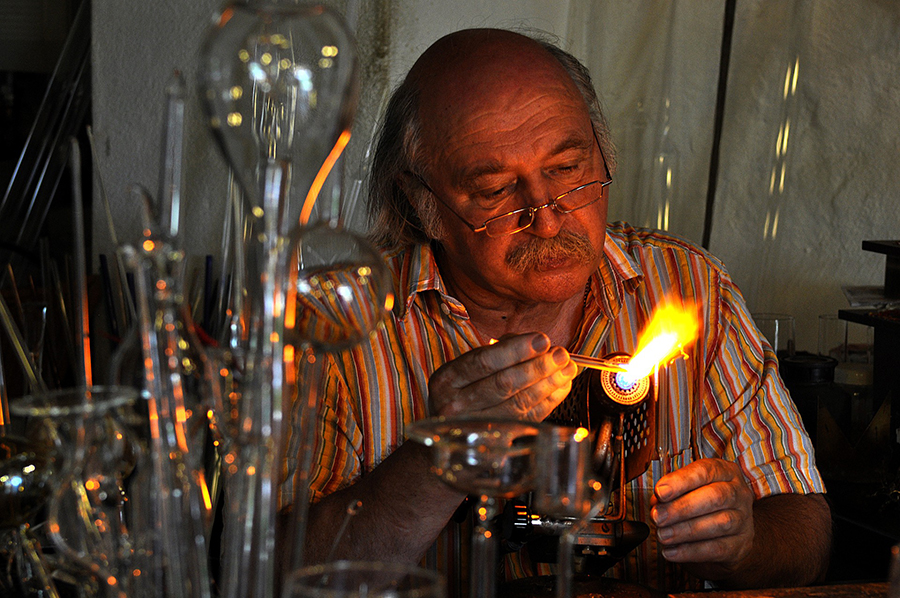 Chemical resistance of borosilicate glass
The high boron content of this special glass makes it not only shock- and heat-resistant, but also resistant to most chemicals. Borosilicate glass is therefore often used for laboratory equipment. For lamps whose bulbs are partially filled with gases, this material has proven to be extremely advantageous. It does not tarnish, remains clear and free of impurities and traces.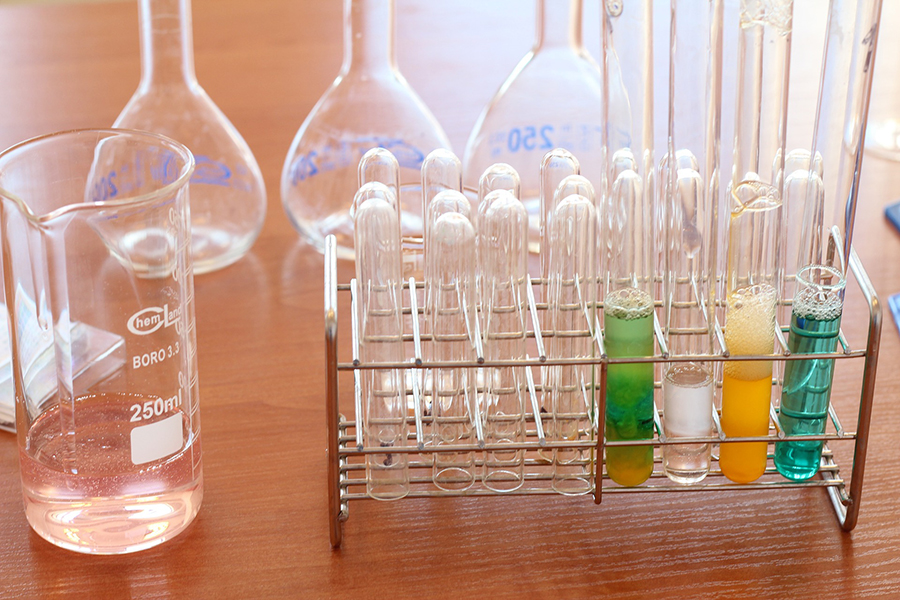 No harmful substances or poisons
Borosilicate glass contains no toxins or ingredients that are harmful to health. It is therefore absolutely harmless to humans. In addition, the material is completely odourless and tasteless. It is therefore very often used in the food industry. For drinking bottles, storage boxes, jars and much more!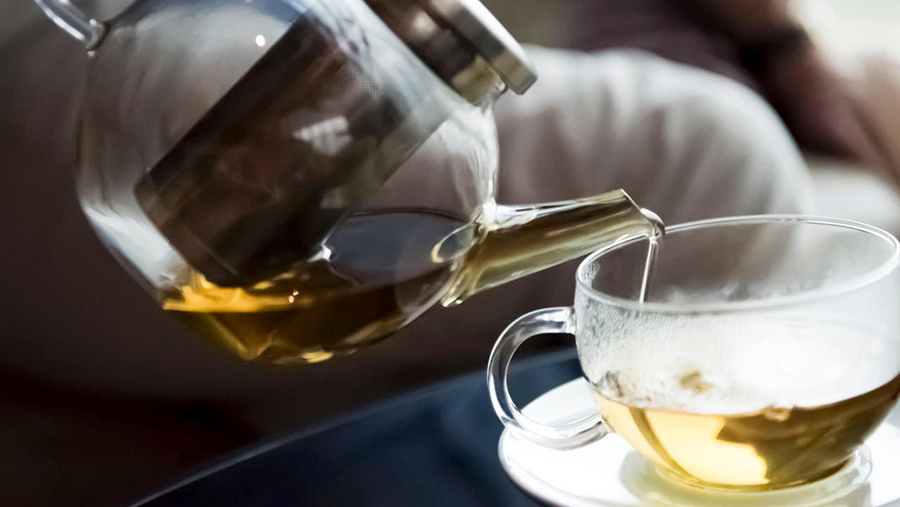 The sustainability factor
Borosilicate glass is completely recyclable and reusable after melting. Unlike many other glass compounds. It is therefore not only particularly durable due to its resistance, but also reusable if it does get worn out or broken.
Thus, we at SEGULA also rely on a high-quality material in this area to guarantee the quality and service life of our LED lamps.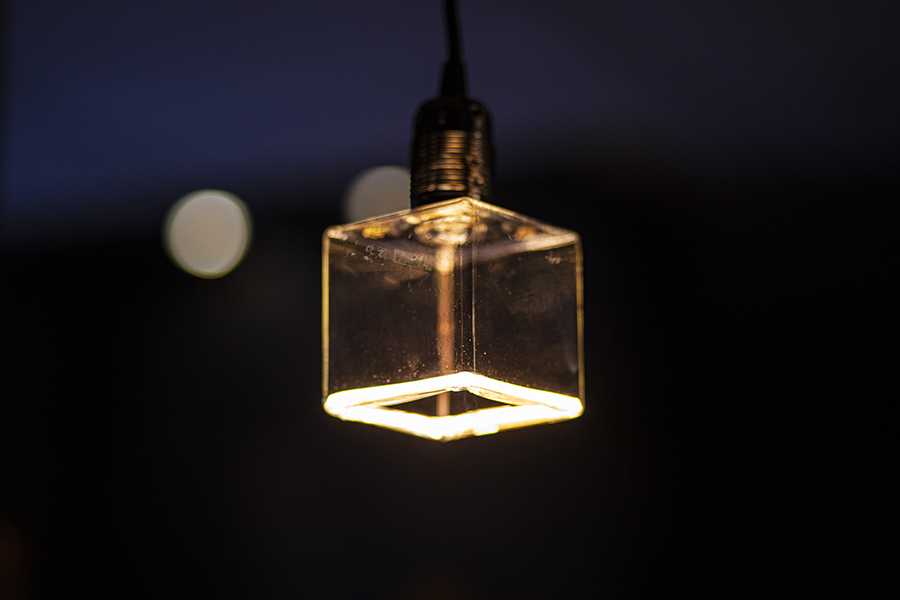 Borosilicate, Borosilicate glass, chemical resistant, Glass, glass bulbs, long life, material, non toxic, Production, Production, robust glass, toxin-free