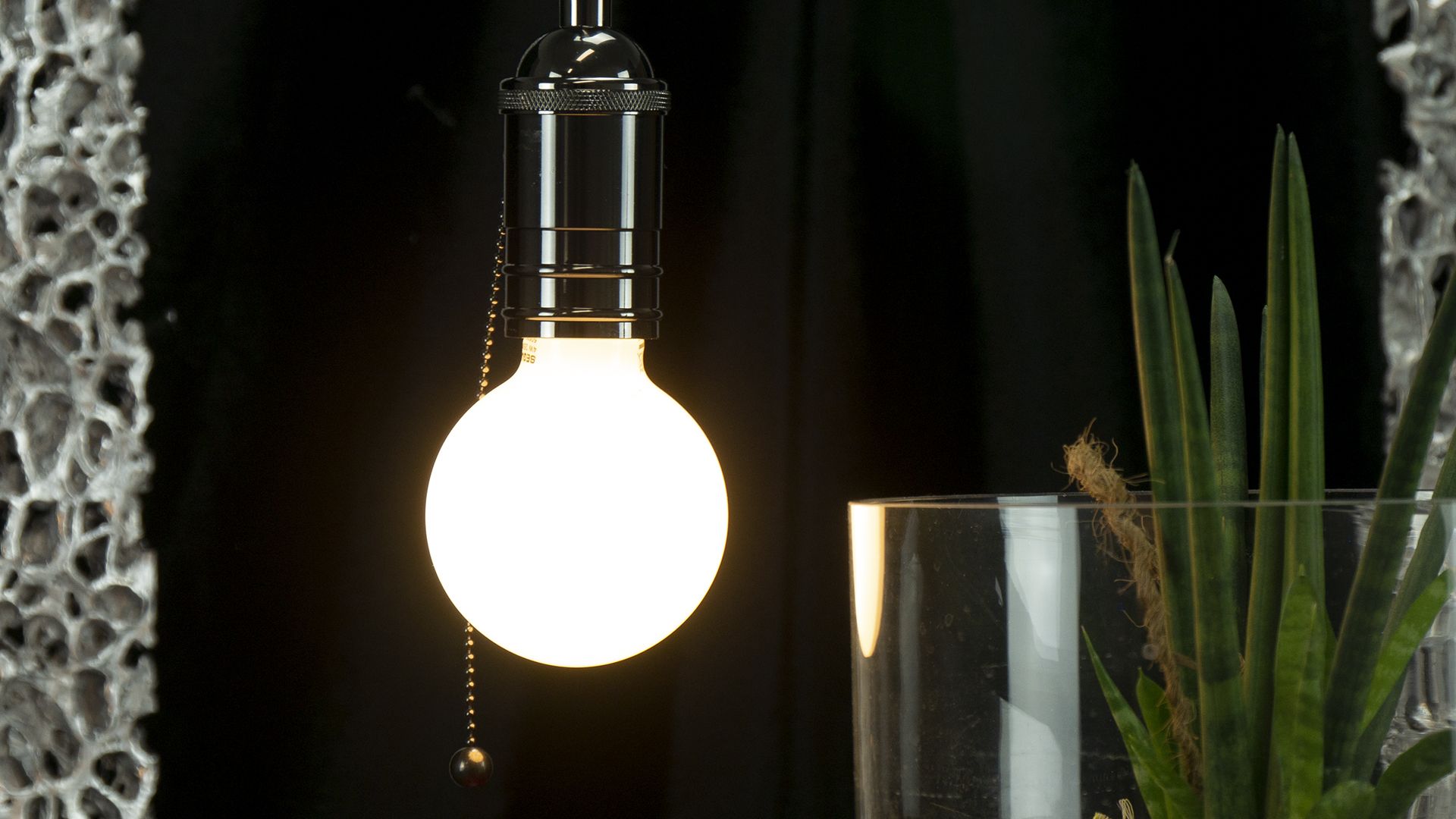 LED BASES – a short overview
Switch to LED lighting – just don't lose your socket
All LED illuminants can be divided into different classes by means of the base. LED bases are standardized, so that it is very easy to change from incandescent lamps, halogen spotlights or energy saving lamps to LED lighting.
With SEGULA LED sockets, loose contacts and light dropouts are a thing of the past. High-quality materials and a solid fixation ensure reliability and above all safety. We do not want the light to fall on your head!
You do not know which is the right base for the socket at home? A ruler will help. Simply measure the distance between the pins or the diameter of the base. The number in the base designation usually indicates exactly these measurements. So you have an approximate idea of what you need. In the SEGULA Online Shop we have therefore also categorized all LED illuminants in socket classes, so you will find what you are looking for at the first click.
LED BASE CLASSES
EDISON LED BASE (E10, E14, E27)

The classic. The screw bases go back to Thomas Alva Edison and are also named after him. They are the most common bases for private use. In the Segula range you can even deduce the colour of the light from the colour of the base. Golden bases – warmer light colour 2200 Kelvin, silver bases – cooler light colour from 2600 Kelvin upwards.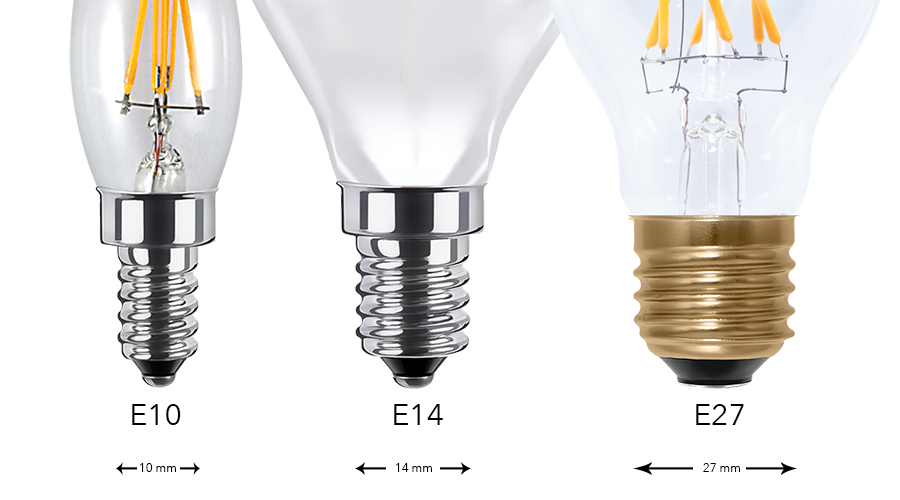 CASE BASES

Case bases are the so-called S14d and S14s. We know these mainly from the linear lamps, which are becoming more and more fashionable. Case sockets can be made of plastic or metal, depending on your preference.
S14d always means one base per lamp, S14s are always 2 bases. Easy to remember. Often long linear lamps have 2 sockets, simply for stabilisation.

Pin Base

There are most models and differences in the pin bases. Pins, spots and rod lamps are often equipped with them. G4, GU 5.3, G 6.35, G9 are the most common designations.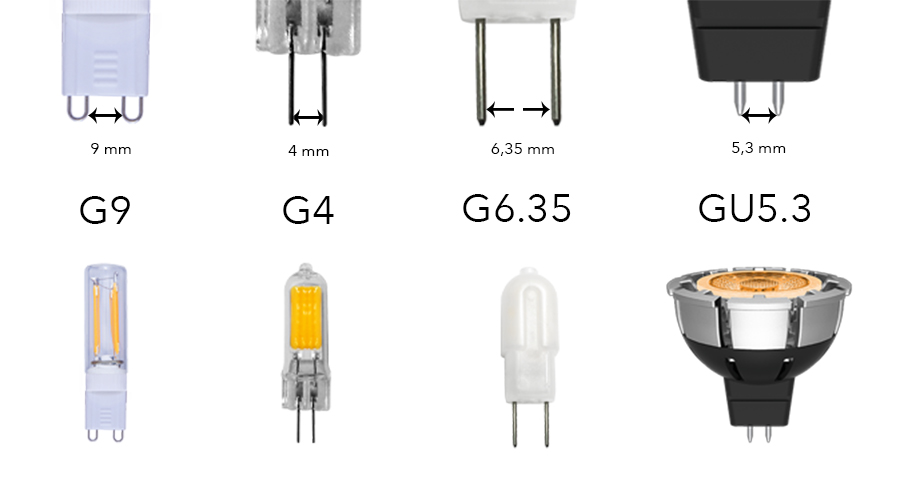 BAYONETT and R7s

It wouldn't be nice if there weren't lonely Mohicans. The extras in this case are the GU10 bayonet socket and R7s socket. We find GU10 mainly in spots and R7s in slim rod lamps with 2 connections.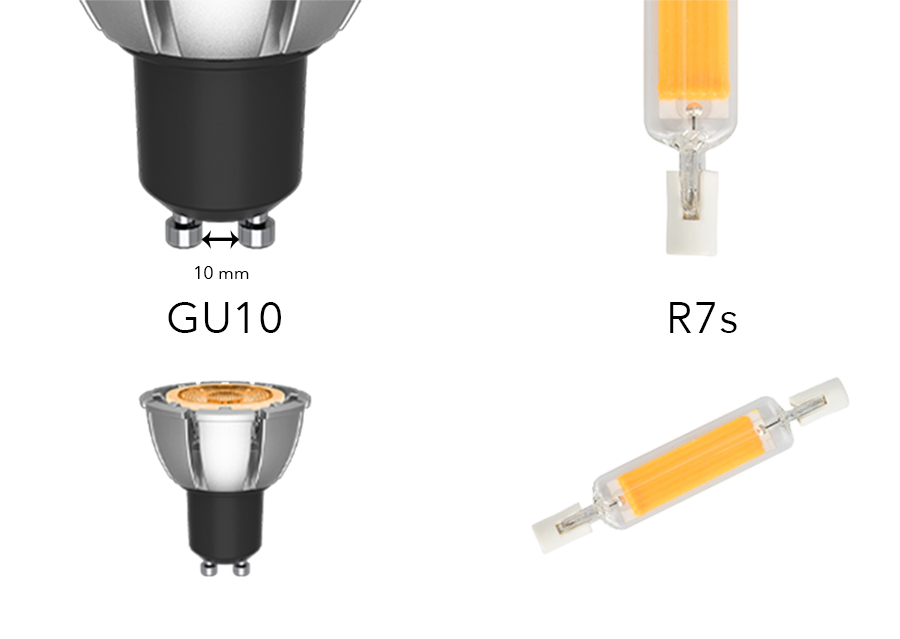 If you are still in the dark, or are simply not sure, just ask our trained staff. We will help you and will surely find the right LED illuminant for all needs.
LED Bases, LED illuminant, LED knowledge, LED lighting, SEGULA