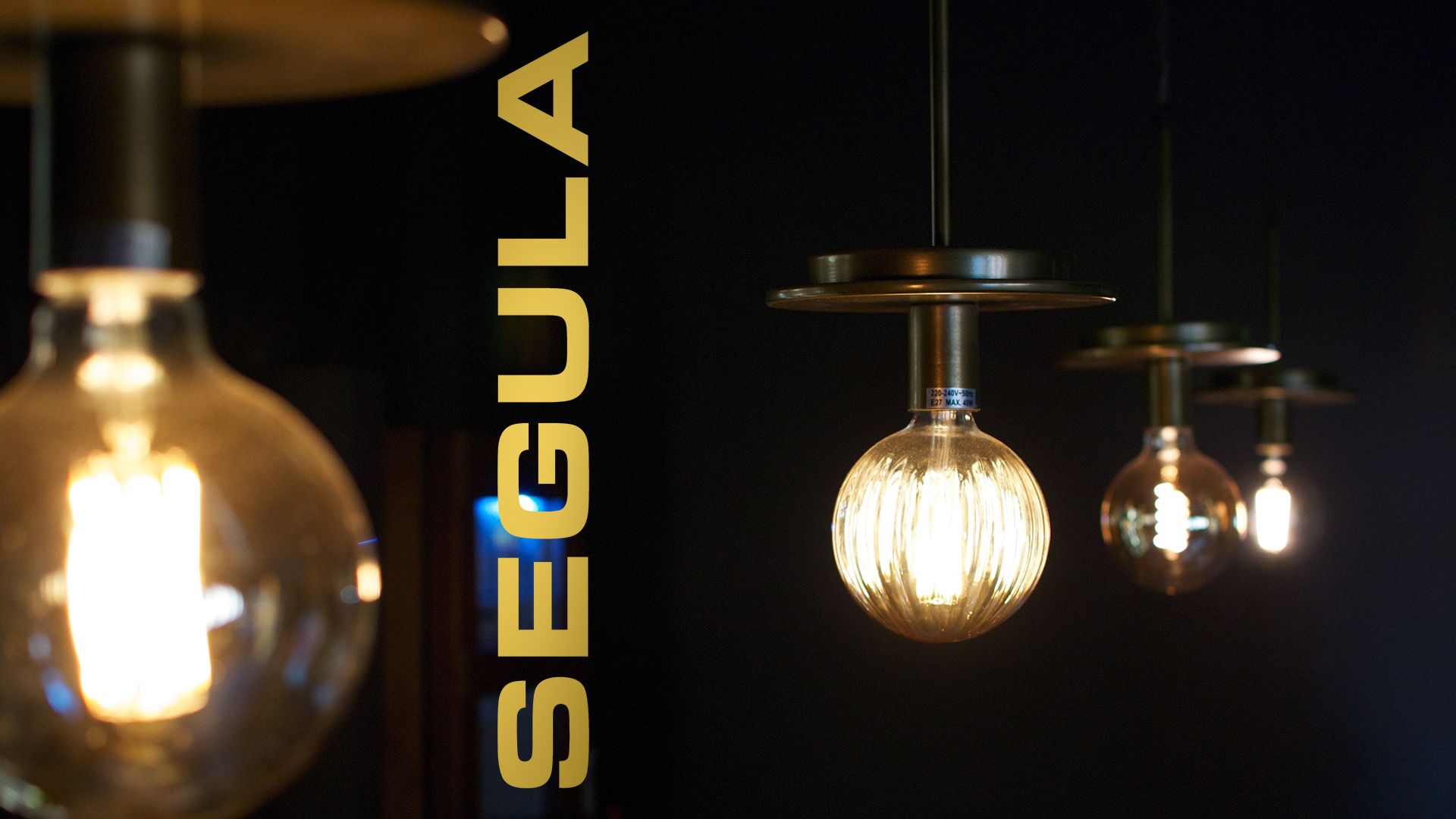 SEGULA LED ILLUMINANTS – Tech Facts
Something about the history of SEGULA, the LED illuminant and the LED lamp
For more than 10 years, the SEGULA brand has stood for the highest quality, innovation and progress in the LED lighting market. And so we continue, because we have visions and live our passion for "good light". Not only in the technical field, but also in design and form for LED lamps!
2009 – The beginnings with SMD technology. SMD chips are soldered in series at a 90° angle to a circuit board. Advantage over other manufacturers: larger beam angle and good cooling
2014 – The groundbreaking invention of the first LED filament. For the first time in the history of LED light sources an optical approach to the classic tungsten filament is possible.
2016 – Innovation! The flexible filament "Soft Filament" is introduced for the first time. The new silicone-based material opens up completely new design possibilities.
2017 – Filament "Plus". Built-in heat sinks directly on the filament allow a much higher lumen yield while maintaining the temperature limits!

2017 – Completely new concept in the Art Line! Due to the built-in heat sinks in the Soft Filament Plus, it is now possible to make the glass sinks "disappear". There are no limits to the shape and design of the LED light sources.
2018 – New ceramic filament! HICL – High Intensity Ceramic LED. Revolution in thermal conductivity. Up to 4250 lumens at 5600 daylight white are possible this way.
2019 – Soft Filament with Ambient Dimming Technology. A further innovative development and approach to the classic incandescent lamp!
Why are we doing all this?
Clearly, the focus is on continuous development and inventiveness. Stagnation is a step backwards, there is no such thing as that since the invention of the LED lamps. Furthermore, we at SEGULA have the vision to leave an intact environment to the next generation through environmentally friendly and resource-saving production. This includes environmentally friendly and recyclable materials, the lowest possible use of toxic chemicals and, of course, the efficiency of SEGULA LED lamps. Low power consumption, long service life and maximum luminous efficacy. That's what we are committed to and that's what we adhere to!
SEGULA LED illuminants have the following advantages:
enormously long service life with low light yield loss (up to 25,000 hours)

highest energy efficiency (B – A++)
free of mercury
Largest variety of beam angles (15° – 360°)
No UV-Emission
Highest luminous efficacy (up to 4250 lumens)
1 : 1 Replacement of conventional incandescent lamps
CRI values of 90 / 95 – Unadulterated colour rendering
a wide range of colour temperatures (1700 Kelvin – 5600 Kelvin)
Highest aesthetics through the innovative, modern LED filaments
Low weight, as with conventional incandescent lamps
extremely low "flickering"
Organic vegetables on the LED market
Why you still haven't decided on us? We don't know, but have a look at our assortment, because we will convince you!
Why are SEGULA LED lamps more expensive than others? We know that! Quality costs money and we offer quality instead of mass! In this segment this is inevitable, because artificial light constantly surrounds us. The influence of light quality on our lives, well-being and health is proven and important. We are basically the BIO vegetables on the LED market!