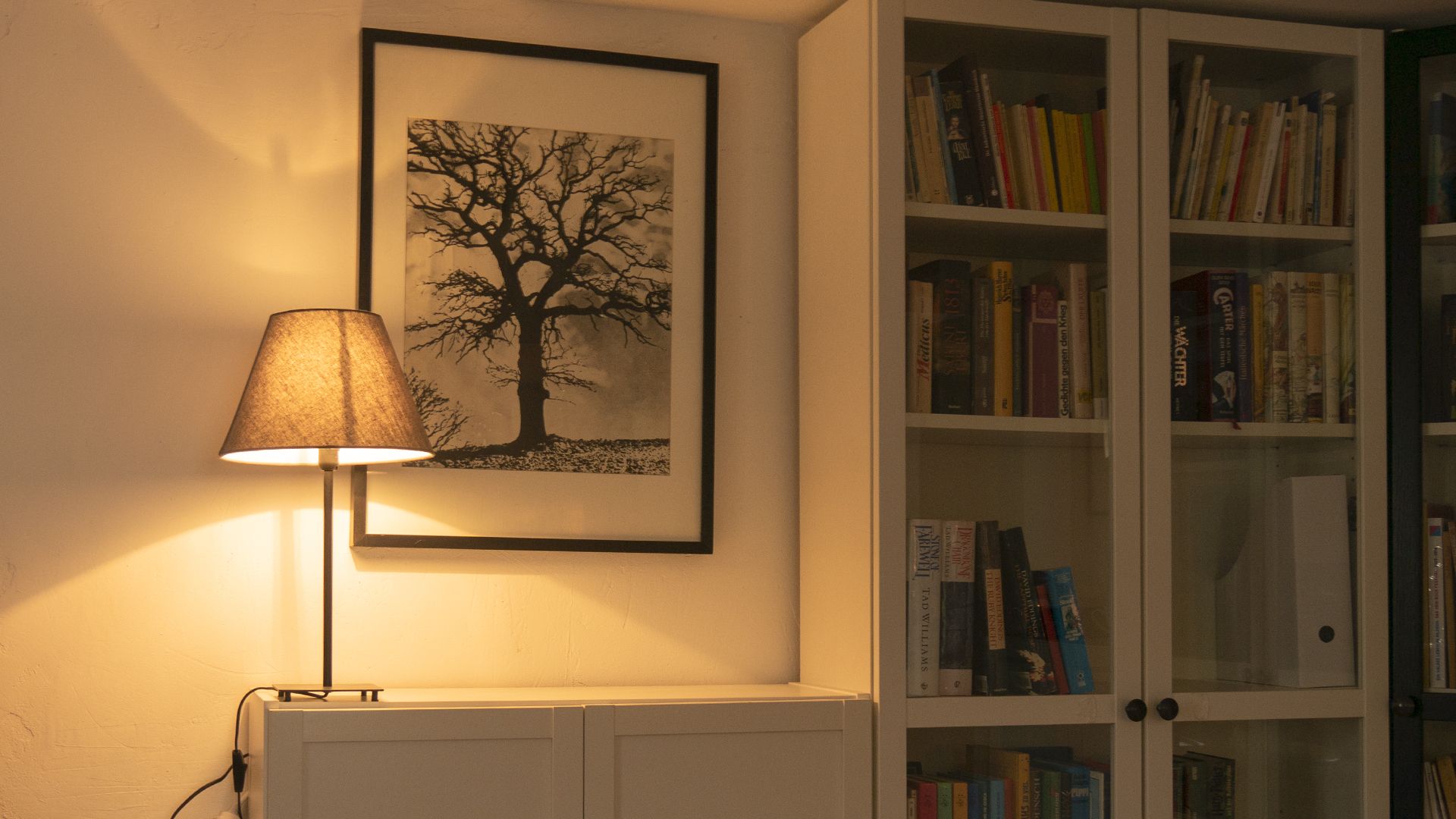 THE PERFECT READING LIGHT
Why is good reading light so important?
What bookworm doesn't enjoy spending cosy hours over a good book? At home on the sofa, at the table, in the bathtub or in bed before going to sleep…. And to turn reading into pleasure and relaxation, we need light – the right reading light. This can hardly be achieved with just room lighting or a lamp.
But what is suitable reading lighting and which lamps offer the ideal compromise between practicality and beauty? A few basic rules that are very easy to follow can help:
NATURE OF THE LIGHT SOURCE / ILLUMINANT
Anti-glare

Stray light is unpleasant for the eyes and unnecessarily stressful. So either hide the light source in a chic shade or opt for matt and satin surfaces from the outset. This not only looks good, but also provides uniform and glare-free light.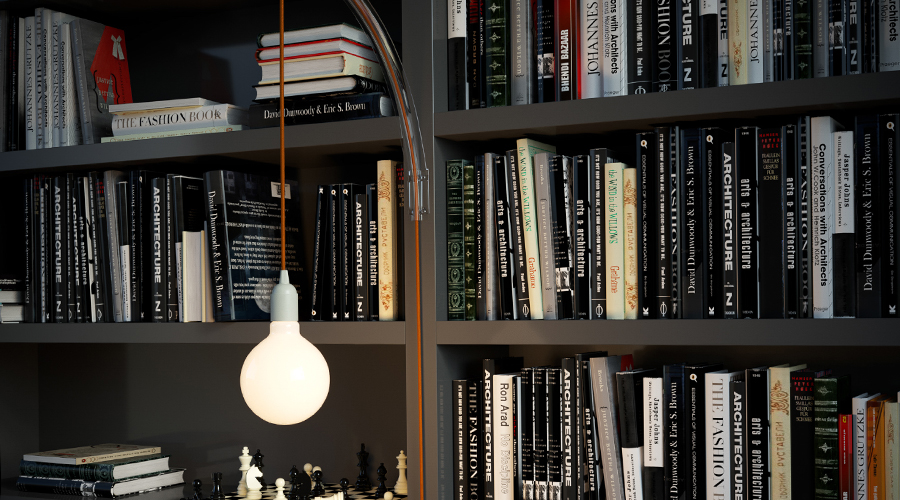 Brightness

No matter which illuminant, LED lamp, incandescent bulb or halogen spotlight – it must be bright enough. 300 – 500 lux are recommended. The older we get, the more light our eyes need. If a reading place is to be used by several generations, a dimmable reading light solution is definitely worth considering.

Light Color and CRI

For cosy reading at home and relaxation, we should use a warm white light. It is pleasant for the eyes and soothing. 2200 – 3300 Kelvin are well suited. For reading in the office or at work, where attention and concentration are required, a daylight lamp can be a good alternative if there is not enough light. In both cases, a good colour rendering of the light source is important; a high CRI of at least 90 should be given.

Shape and Design

Fancy and stylish is not always practical. Directional and glare-free light is important when setting up a reading corner! Here, a spotlight or spot can be used. A lampshade that directs the light in the right direction is also a good alternative.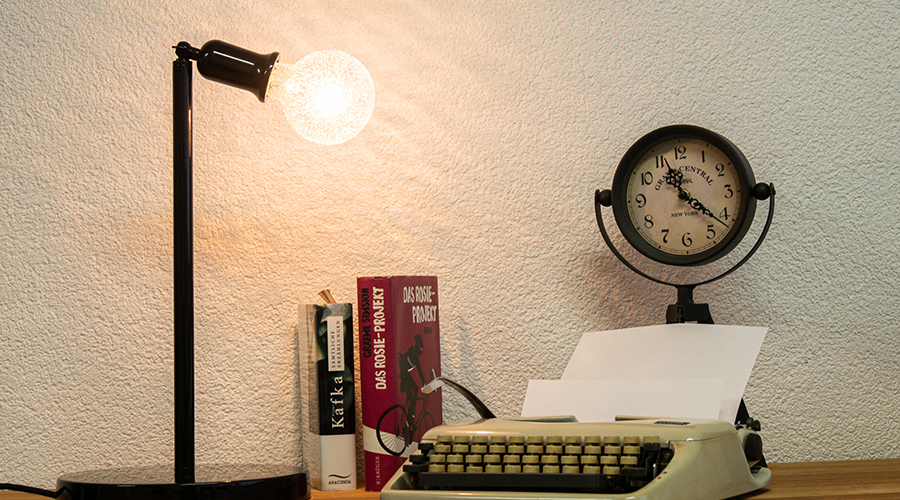 Reading light in the room
Dark is cosy, of course. But our eyes are already doing hard work when we read. Basic lighting is essential if we do not want to strain and tire our eyes unnecessarily. We can then additionally equip the reading place with a directional reading light. In this way, we avoid having to compensate for large differences in brightness. Even in daylight in a room, it sometimes makes sense to switch on the reading lamp!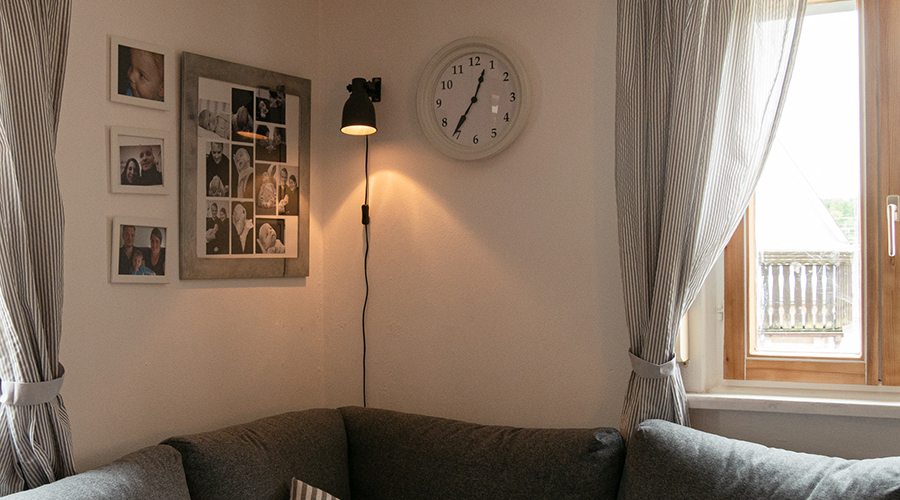 The Place
The best and most beautiful reading light is in vain if it is placed incorrectly.
The Distance

In fact, there are three distances. The one from lamp to book, from lamp to face and from book to eyes.
The latter, of course, simply depends on your eyesight!
The distance from lamp to book should be chosen so that the pages are evenly and equally brightly illuminated. The distance of the light source to the body should be adjusted according to personal comfort, one should avoid the lamp being too close to the head or being in the range of movement.

The direction

To avoid reflections as much as possible, the reading light should ALWAYS come from the side and be directed at the book. This way, the reflected light is not reflected directly back into the eyes and does not dazzle.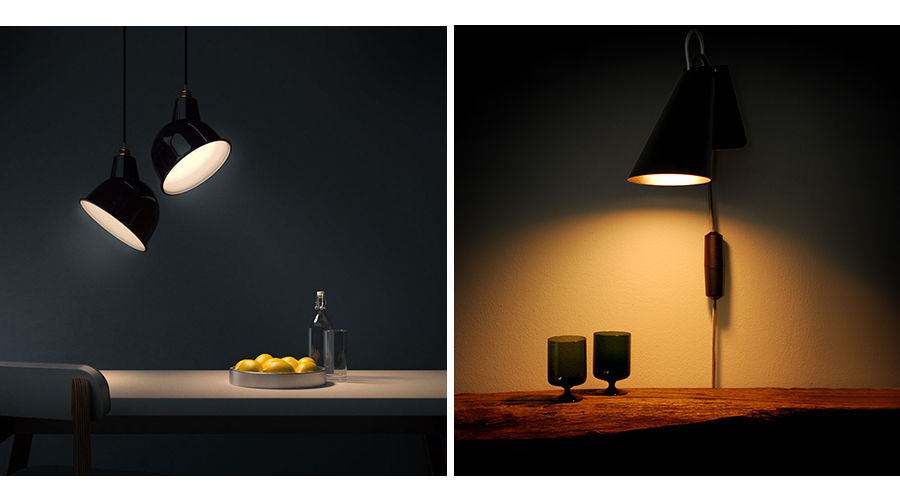 The facility
For changing sitting or lying positions, such as on the sofa, floor or table luminaires with two light sources are very practical. An uplighter for ambient lighting and a flexible spotlight or beam for directional reading light.
Fixed wall luminaires can seldom be adjusted, but a wall socket with a joint or a shade can help. A flexible clamp luminaire can also be a good solution, because these can be used anywhere, on a shelf, a table or an armchair.
On double beds, swivelling or rotating luminaires should definitely be installed on each side. Firstly, to enable different positions and secondly, so as not to disturb the person next to you. This way, we can relax and the peace and harmony in the house can be preserved.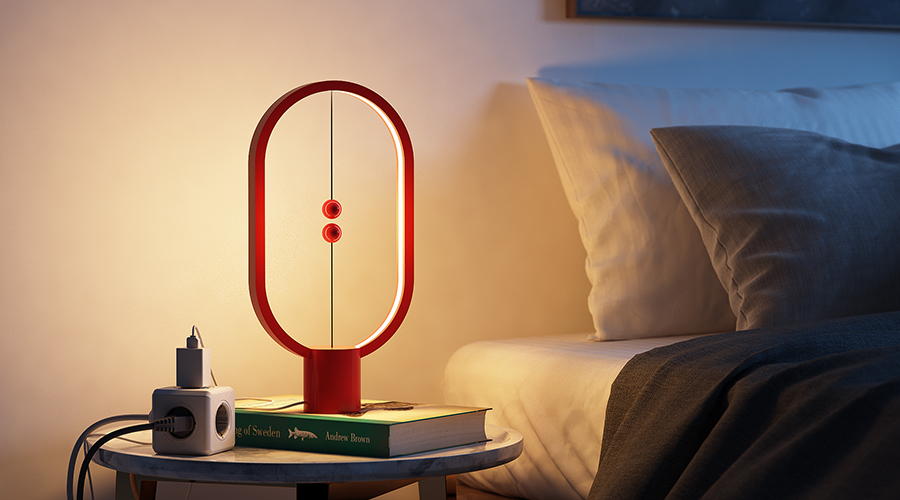 With these few tips and basic rules, reading becomes an absolute pleasure and relaxation again.
By the way, for all friends of e-readers and tablets: the reader's own lighting should not remain the only source of light! You may no longer need directional light, but the basic lighting in the room should be provided. Because the difference in brightness and the often cool screen light strain and tire our eyes.