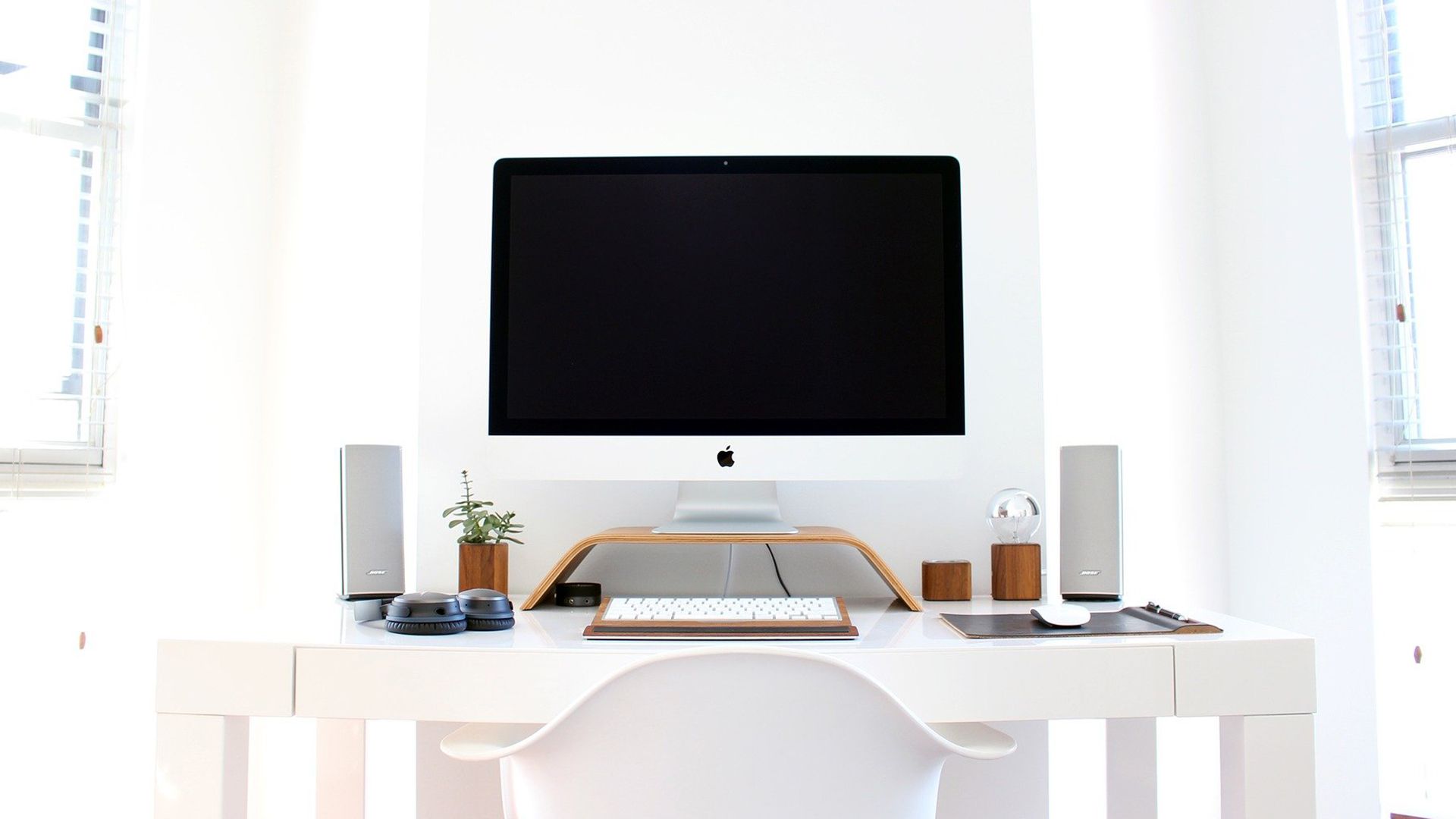 LIGHTING AT THE SCREEN WORKPLACE
REQUIREMENTS FOR LIGHTING AT THE SCREEN
Working in the office has changed a lot in recent years. And not only in the office – more and more employees and self-employed people are familiar with this at Corona Time: mobile working, home office, single office, instead of open-plan, sofa, dining table, floor, bed… However, all variants contain one thing in common: the screen workplace. You know the feeling: headaches, tired and watery eyes, flickering in front of your face. Among other things, this can be caused by the wrong lighting at the workplace. There is even a VDU work regulation by which the legislator regulates lighting level, glare, luminance limitation and light distribution.
But what does that mean for me at home? In an office, the employer has the duty to implement these things in the best possible way. How can I set up my screen workstation at home so that I can cope well with it?
PRINCIPLES FOR LIGHTING AT THE SCREEN WORKPLACE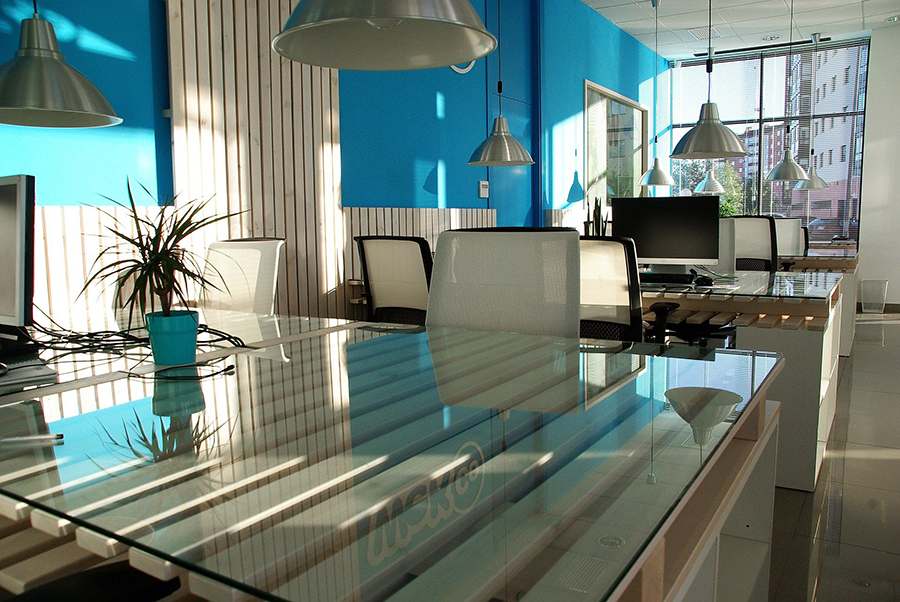 The right VDU workplace lighting is not only good for health and safety. It also increases well-being and thus the desire to work and productivity.
 Principles
A prerequisite for working at a VDU is an even and low-shadow light distribution in the room.

The desk/workstation or monitor should be positioned at a 90° angle to the window through which daylight enters the room.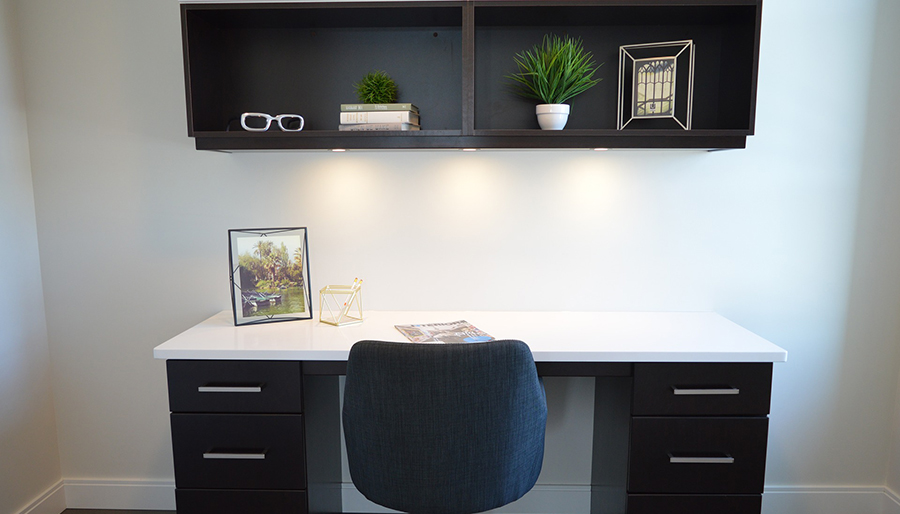 Depending on the space, additional artificial light of sufficient quality and brightness is needed. Here are the most important factors we should take into account when setting up our computer workstation in terms of lighting!
Daylight factor: utilise as much as possible! Use glass doors, windows, skylights and glass blocks in a targeted manner. Nevertheless, pay attention to glare and sun protection and, as far as possible, to the orientation.

For homogeneous and balanced general lighting, it is advantageous to have bright walls and reflective surfaces that distribute light evenly, indirectly and without glare.
The appropriate illuminance: the brightness level per square metre at a measurement point in the room. This depends, of course, on the particular workplace; for VDU workstations, an illuminance of approx. 500 lux is recommended.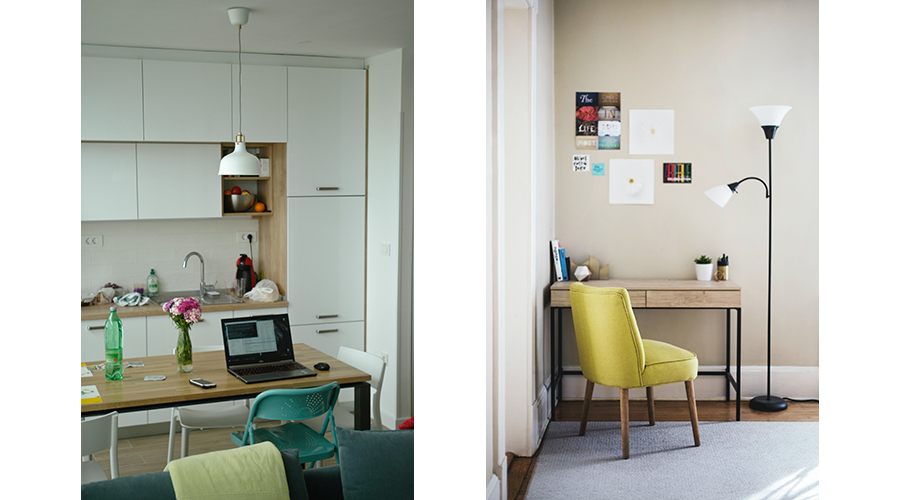 The right light colour is also an important criterion for good working light. The colour temperature has a great influence on our well-being and biorhythm. For a rather stimulating and pleasant working atmosphere, a colour temperature of 3000 Kelvin upwards is recommended. For cosiness on the sofa in the evening, for example, warm white 2200-2700 Kelvin are a good choice.

Colour rendering: a high CRI is not the only indication of the quality of the light source. It is also decisive, for example, when control work is to be carried out (keyword: colour or contrast corrections). Here, the workplace ordinance stipulates a CRI of at least 90; general office lighting should have a colour rendering index of at least 80.

Anti-glare properties: Another factor when planning a lighting solution for VDU workplaces. Luminaires and lamps should always be positioned in such a way that they do not dazzle, reflect or reflect in any way. If, for example, a light source from behind is reflected directly in the monitor, people often try to avoid the reflection by changing their sitting position. This is not only annoying, but can also lead to permanent poor posture and thus to pain.
HCL – HUMAN CENTRIC LIGHTING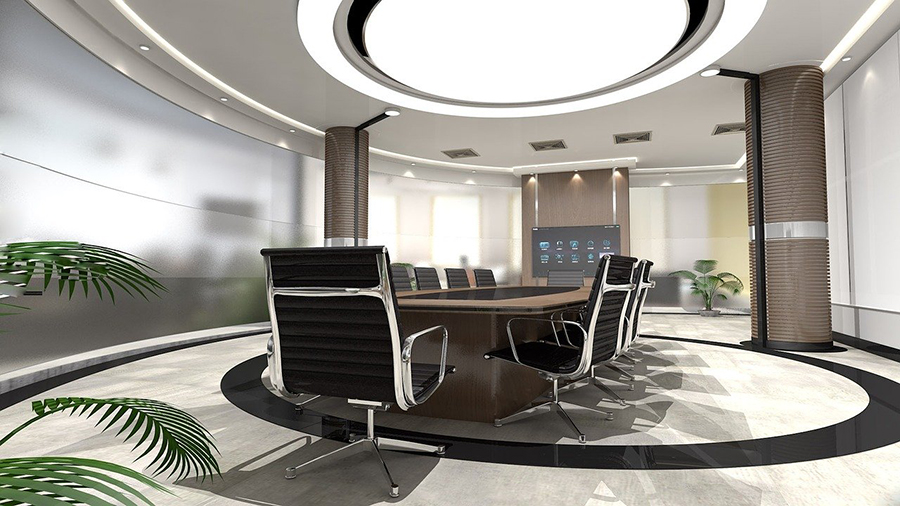 As is so often the case, the lighting at the VDU workplace is an interplay of many factors. The focus should always be on people and their well-being. It is now well known that light and light quality have a great influence on performance and productivity. So it's not surprising that many companies rely on a professional HCL concept. The trend is slowly but clearly moving towards dynamic lighting control, where it is possible to adjust light intensity, colour and beam direction. In some cases, the entire course of a day is imitated, from sunrise to sunset. This is a great solution for rooms that have little or no natural daylight.
Of course, this is certainly difficult to implement within one's own 4 walls when setting up one's home office space, that is perfectly clear. This is especially true if, for example, the living room at home has to be used.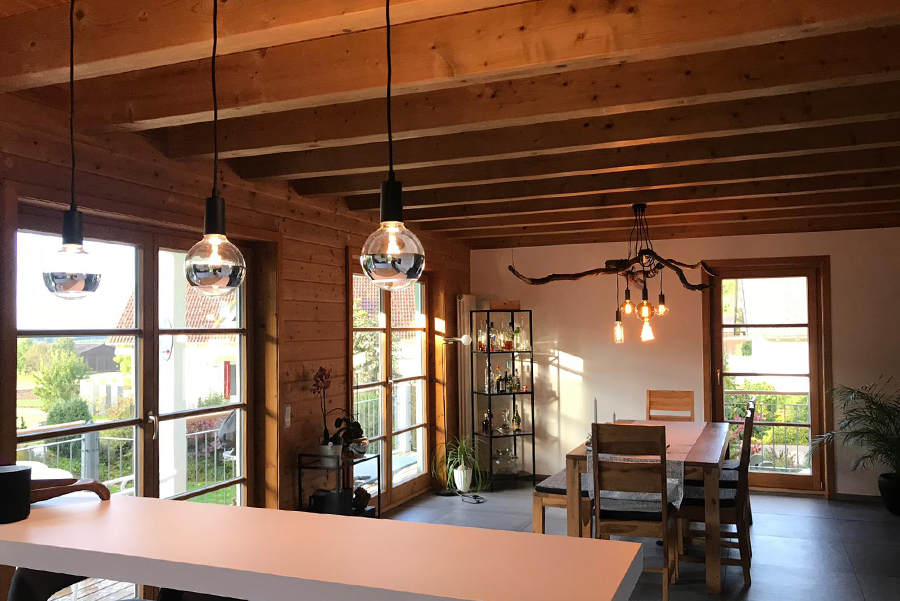 Usually it is then necessary to set up and dismantle the work materials several times. The dining table then serves not only as a workplace, but is also used for eating, playing with the children or preparing food. So in the course of a single day, people have completely different ideas and demands on the lighting.
However, there are already very simple and, above all, highly efficient solutions for the home. In the SEGULA range, you will find the Ambient Line – with these dimmable LED lamps, you can influence the brightness and light colour according to your requirements. The technology allows the illuminant to change not only the intensity of illumination but also the colour temperature.
All in all, Ambient lamps offer a colour spectrum from 1700 to 3000 Kelvin. In other words, perfect for meeting all requirements at home. For the "private" computer workstation or the cosy hours at the end of the day!
direction of light, Home Office, LED illuminant, LED knowledge, LED Lamp, LED lighting, Lighting at the screen, luminous intensity, Screen work, Worklight